Some time ago I had to deal with a 16 year old student who seemed to be 'tripping off'. He was walking around with a bandanna tied around his head shouting 'why me boy?', crying and ranting to himself. We finally got him sequestered in my office and attempted to get to the bottom of his outburst. To cut a 3hr story short, he couldn't bear to see the 'happiness' of his classmates while he had to deal with a mother who neglected him, a father who ridiculed him, a brother who beat and accused him of stealing and forced him to leave home and a present life of hardship which forces him to choose between earning money to survive and going to school.
For a moment I didn't know what to say, all I could do was listen because how does one extol the importance of attending school and getting a solid education when there is no support for the child to do so? (Maslow is perpetually on my mind). This is particularly in a rural area where education is secondary to making earnings and helping to support the family. The evidence of this is found by MANY parents of errant children saying to me: "Miss, ah go pull (he/she) outta school yuh know! Is bes' (he/she) come and work garden with me because ah wasting money sending (he/she) to school'. It's money over school not school as a means to earn money.
I'm not a psychologist neither a guidance counsellor but as a teacher, in the absence of same, sometimes the situation calls to wear the hat. To my mind, faced with what seemed like an impossible situation I thought to let him know that he need to keep resilient because the reality is that the world is not a magical place with fairy godmothers and rivers flowing with chocolate despite what tv and friends say. I told him that when you're in a boat in the middle of a storm, you will never tell yourself to jump into the water, you would go to the bottom of the boat and hunker down. So sometimes when life is raining down on you and you can't see your way, you have to hold on , be your strongest and wait for the storm to pass.
I don't coddle my gremlinz but i'm not a Tiger Mother either. I think that's it's important to teach your children resilience, let them understand that life can be difficult and unfair with the possibility of becoming even more so. My gremlinz' 'problems' and accompanying emotions are usually met with a straight face and the word: And?.  After this is the thrashing out, reasoning, advising and comforting or scolding if necessary. Yes it is totally human to react with despair, but it is even more human to choose to either be swallowed by the sea or to keep climbing on that surfboard.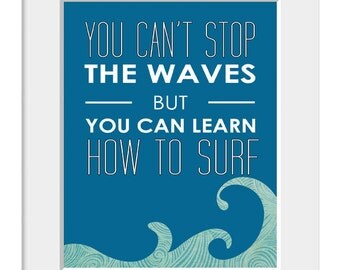 Bless up
TMIDM